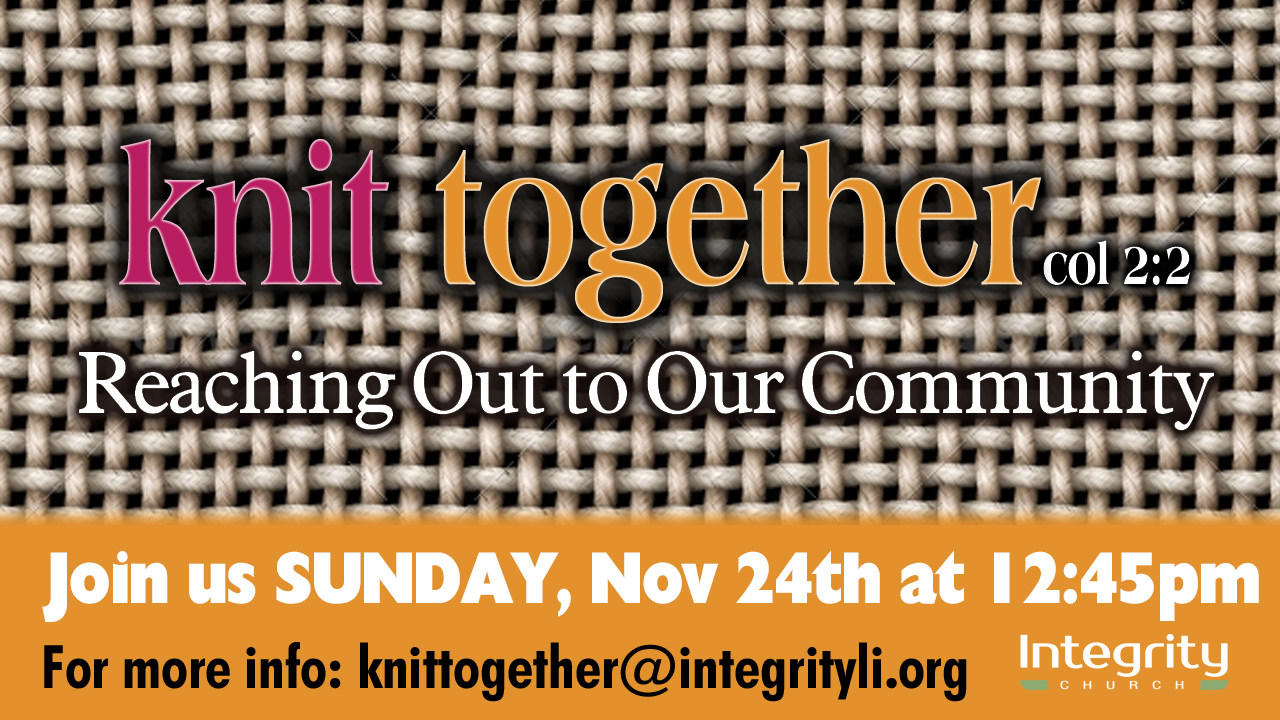 Our Knit Together group meets on the Last Wednesday (except for the month of November when we will meet on Sunday, November 24th at 12:45pm) of every month with an emphasis on reaching out to our community with all kinds of handmade projects (not just knit items).
During the course of the month, we will create items to bring in to our meetings and discuss how we can use what we make to bless our community. Feel free to bring a friend!
Join us each month starting at 7pm. (check calendar)
Contact Barbara Drenzyk at knittogether@integrityli.org for more info.