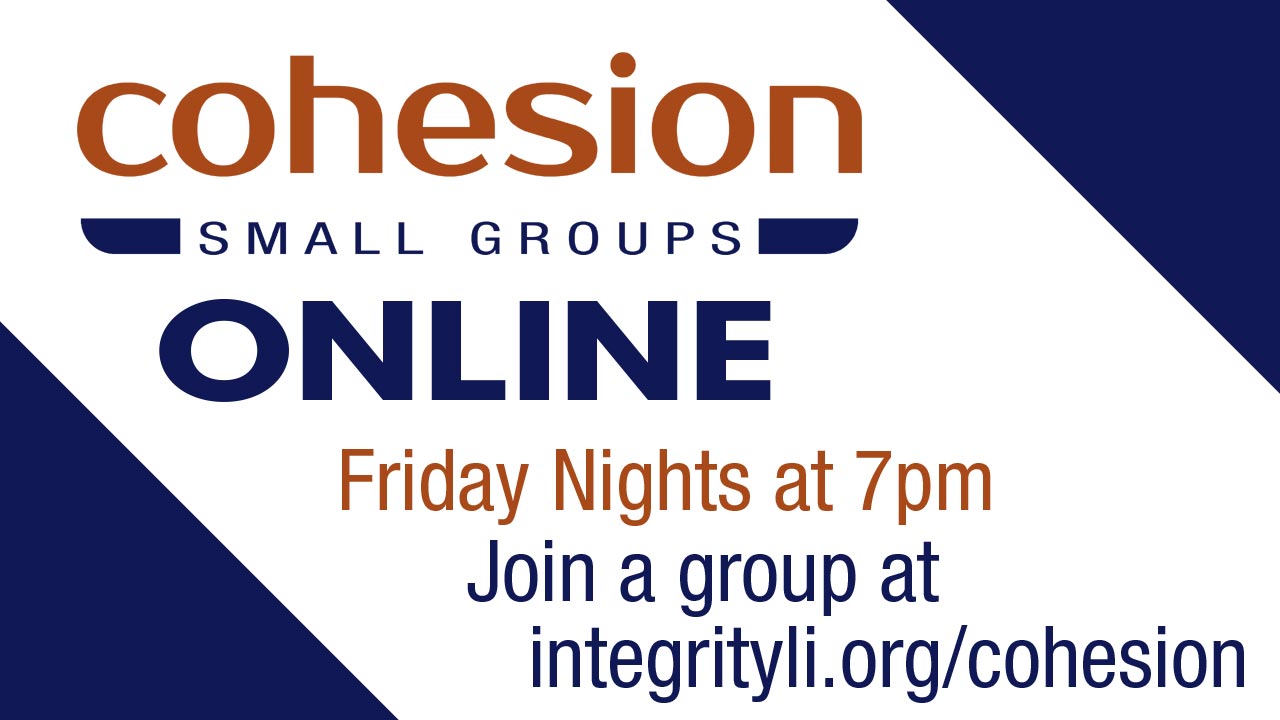 "Cohesion" is the small-group ministry of Integrity Church. Meeting regularly in member's homes, we "unpack" the weekly sermons or other topics, and seek to love Jesus, love one another and become the tactical "hands and feet" of the church. Each group is a "family-within-a-family" and provides a safe, welcoming and open environment to develop relationships and demonstrate true Christianity to the community.
OUR MEETING SCHEDULE FOR 2020
We are now meeting weekly online on Friday nights at 7pm until further notice. Click the link above to register for our Cohesion online Meetings.