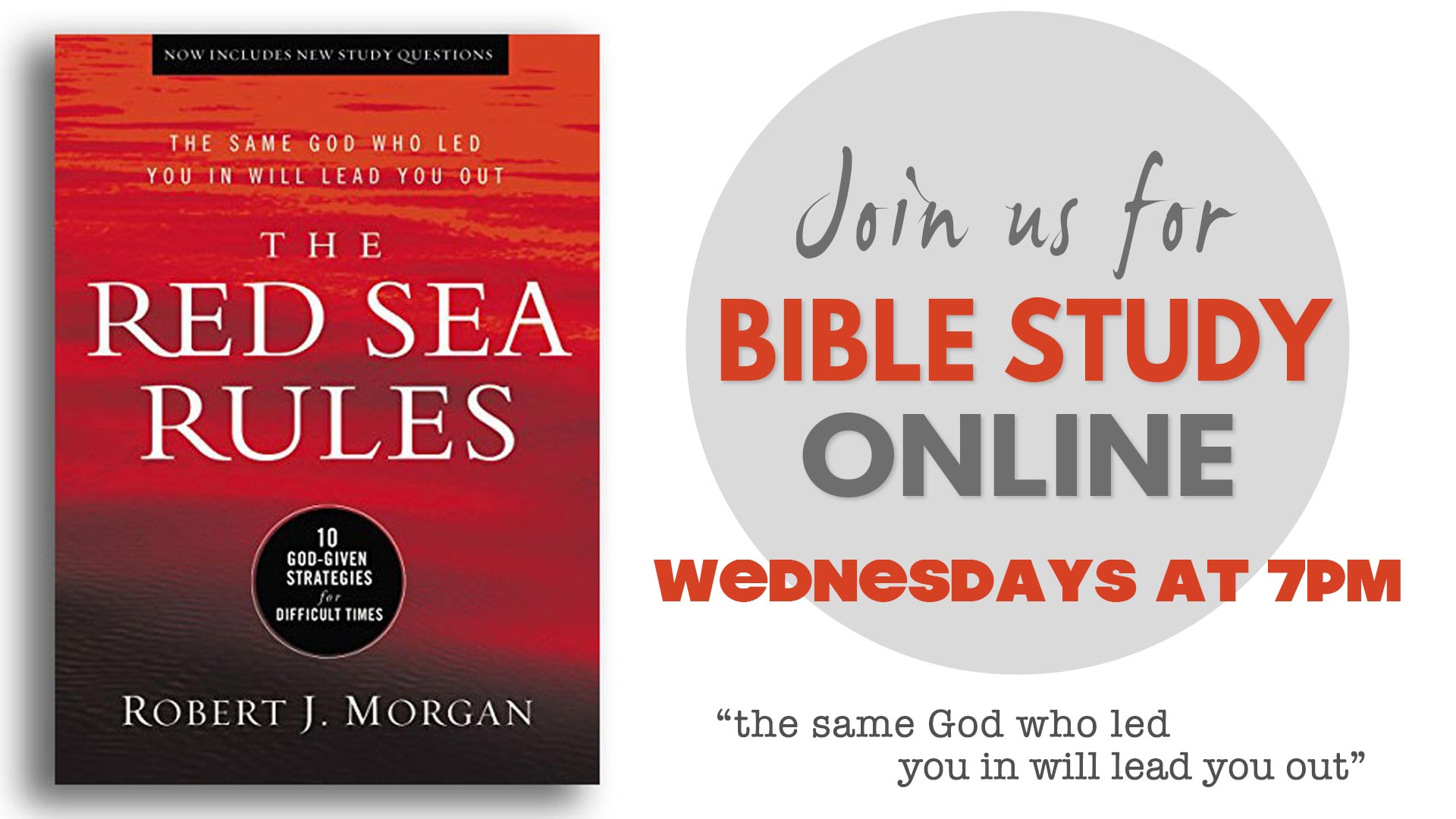 Join us for our "Red Sea Rules" Online Study on Wednesday Nights at 7pm!
These are challenging times we are in with many uncertainties. With this in mind, we are starting a new mid-week small group study entitled Red Sea Rules.
Using the Israelite's story in Exodus 14, this study will offer 10 strategies for moving from fear to faith. Just as Moses and the children of Israel found themselves trapped between Pharaohs rushing army and the unstoppable Red Sea, we are sometimes overwhelmed by life's problems.
The Red Sea Rules reveal that even in the midst of seemingly impossible situations, God promises to make a way for us. The same God who led us in, will lead us out. His loving guidance will protect us through danger, illness, marital strife, financial problems, or whatever challenges we may face.
You can purchase the book in a variety of formats using the links below.
Amazon/Kindle:
Audible:
The author's website:
Christian Books:
Apple Books:
Google Play E-Book:
If you do not attend Integrity Church, please register here and we will send you a link to join in.