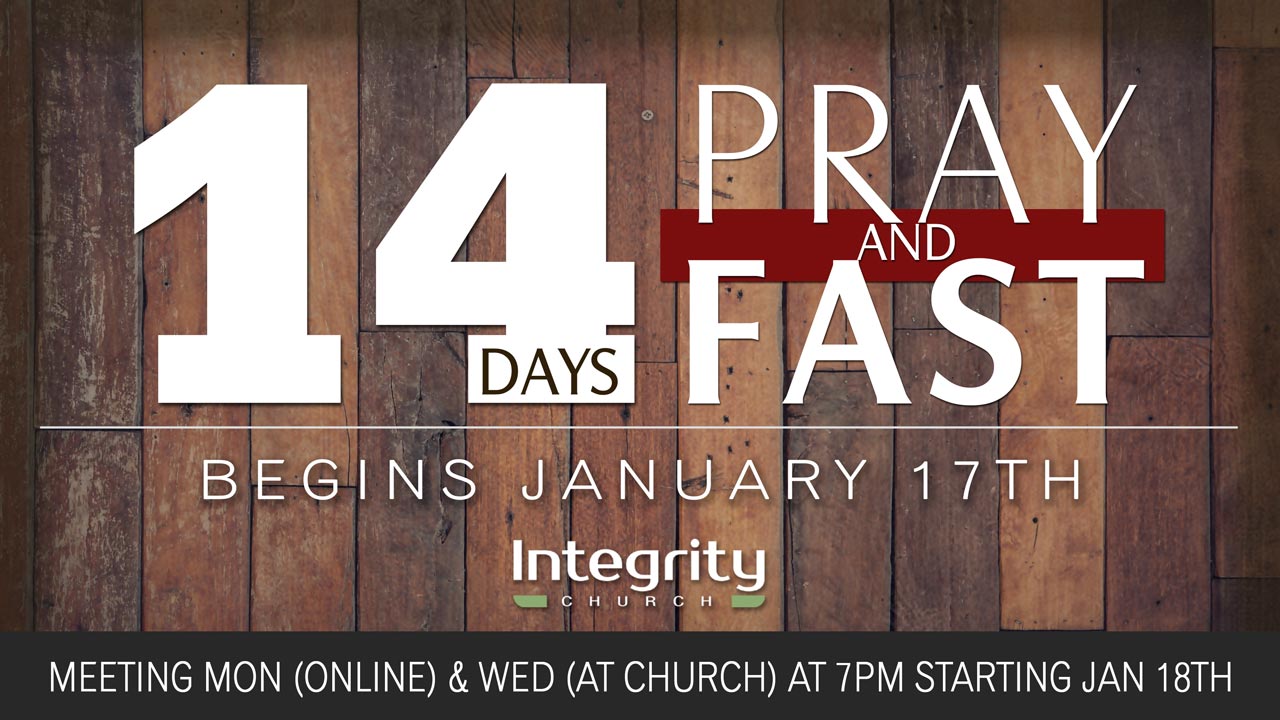 2021 will provide for us a wonderful opportunity to grow in our walk with Christ, our walk with one another and our ability to impact our communities for Christ! Prayer is a very important part of readying ourselves to experience all God has for us!
We will begin our fast on Sunday, January 17th at 12:01AM and conclude at midnight on January 30th.
In addition to our Sunday services, we will be having special times of corporate prayer, worship and bible teaching on:
Monday, January 18, 7:00 PM (Online)
Wednesday, January 20, 7:00 PM (at the church)

Monday, January 25, 7:00 PM (Online)
Wednesday, January 27th, 7:00 PM (at the Church)
I look forward to everyone who is a part of our church family to consider how they may be able to be apart of this strategic time together!
For those who would like a little more information about the Biblical call to fasting, please click here to listen in on a previously recorded sermon on this subject.