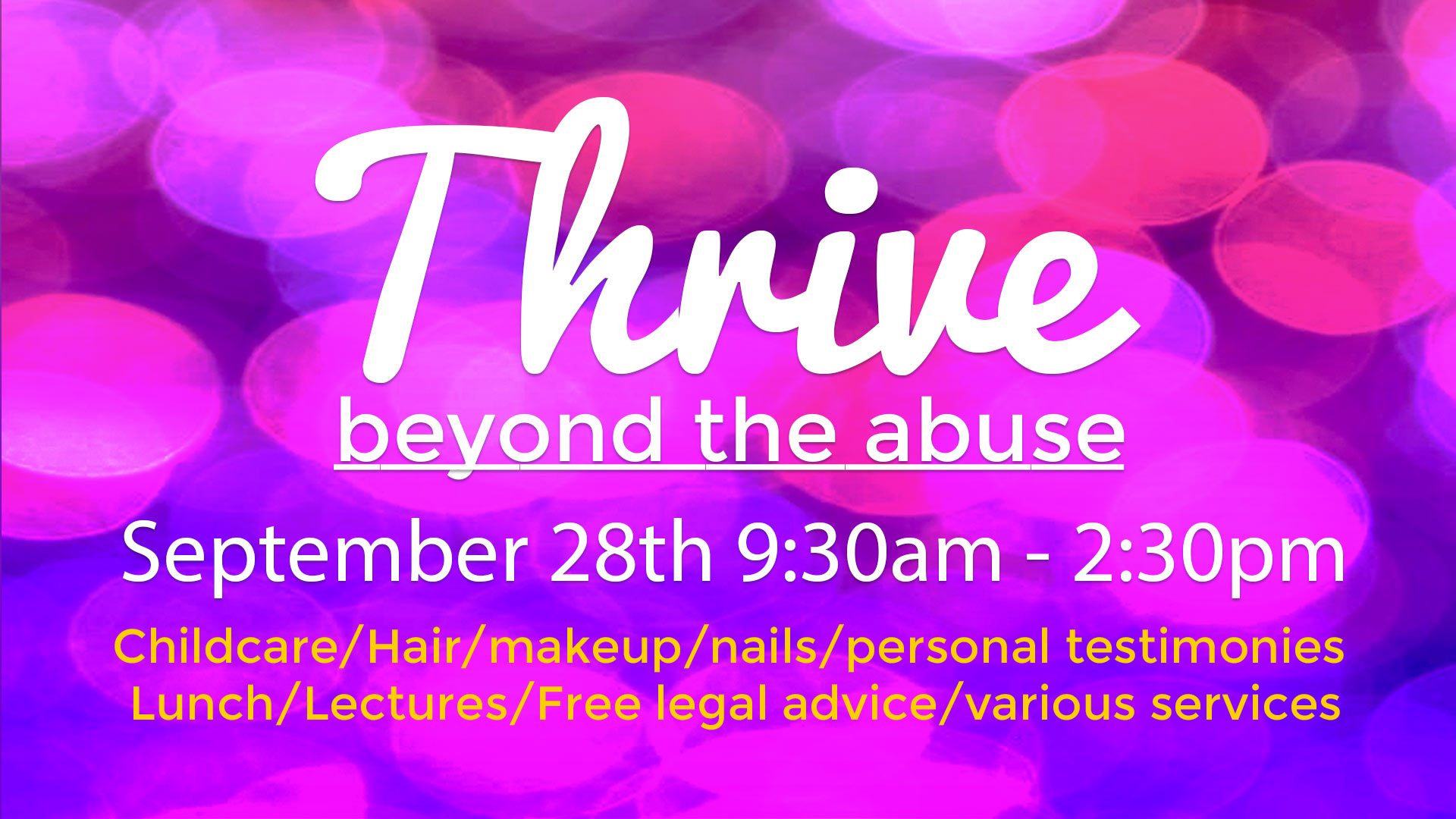 Thrive Beyond the Abuse Workshop
This is a free event
Abuse can show itself in many different forms. The only way to spot abuse in your own relationship or a friend's is to know what abuse is. During this day of free services, we will give you the tools to recognize an abusive relationship, get out of an abusive relationship and understand what a healthy relationship look like.
Lunch will be provided.
Integrity Church
1 Old Dock Rd, Yaphank, NY 11980
Register to Attend
If you need transportation or have any questions, please call 631-840-7823 or email us at info@integrityli.org