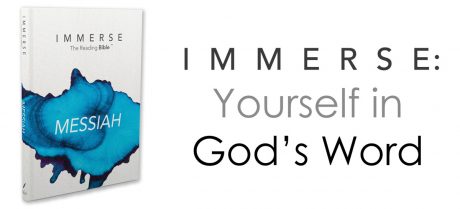 We are so excited to begin a new journey together as we read through the Bible like never before as a church family!
As Christians, our time in God's Word directly affects the depth of our relationship with God and our growth as His disciples. Starting on March 1st, we will be reading through the 1st book in the Immerse series following the 16 week plan that can be downloaded below.
Here are some suggestions on how to go about your journey:
• Read by yourself... knowing that your church family is reading the same chapters and verses each week along with you.
• Read with your spouse or a friend for extra accountability 🙂
• Get together with a group, physically or virtually, and discuss what you read.
4 Questions to get your conversations started
What stood out to you this week?
Was there anything confusing or troubling?
Did anything make you think differently about God?
How might this change the way we live?